Titan AHT - BurderGroup Australia
Australian Manufactures of Hydraulic Equipment
Titan is very proud to be the national distributor for AHT Tailgate Loaders for Australia. AHT is based in Austria and has been manufacturing Tailgate Loaders for the world market for over 20 years. The AHT Tailgate Loaders are renowned for their durability in the transport industry, with many single tailgate loaders being fitted to multiple vehicles throughout their life span.
AHT Tailgate Loaders can be fitted to a large range of vehicles and some features include:
Completely assembled, adjusted and tested before leaving the factory
All-Aluminium Cylinders - more power
Mechanical hose burst valves
Less weight - more payload
Easy and quick installation
Life long - low maintenance
AHT takes pride in being at the forefront for improvements to Tailgate Loaders and Tailgate Lifters for the transport industry worldwide and build to customer requirements when the need arises.
The Team at Titan Australia take great pride in working with a reputable supplier such as AHT enabling us to deliver solutions to our clients on time and within budget.
Contact us to discuss solutions for your transport requirements.
National Service Provider for our Tailgate Customers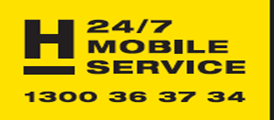 Titan-AHT has secured a National service provider Hydraulink for their Tailgate customers. Hydraulink have 240 mobile agents Australia wide and are experts in dealing with any Hose and fittings issue that may accrue, now that's great peace mind and just one more reason to call Titan-AHT when purchasing your next tailgate.